Wilmington Realty Is Offering Hands-Off Property Management Services To New Hanover County Property Owners
Wilmington Realty Property Management, a highly rated and established real estate management company serving Wilmington, NC, is helping real estate owners manage and rent out their residential properties, seamlessly and stress-free.
Established in 1985, Wilmington Realty focuses its efforts exclusively on handling rentals. The company is not a sales agency and instead only works with owners to promote and manage their rentals. Under the guidance of Rebecca Hall, who is the founder and Broker-In-Charge at the company, it offers tailor-made property management services that allow owners to screen tenants, minimize turnovers, and maintain a low vacancy rate.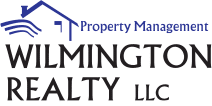 The company's approach to property management is succinctly summarized in its mission statement which says, "Our mission is to keep your properties rented, collect rents in a timely manner, account for funds, promptly deliver rents and maintain your property, while acting as your agent in a fiduciary capacity. We exercise loyalty, obedience, accountability, disclosure, skill, care, and diligence, to the best of our professional ability while upholding legal and moral principles."
The full range of services that Wilmington Realty offers property owners includes advertising, leasing, credit checks, criminal background checks, tenant screening & rent verifications, collections & court proceedings, maintenance & repairs, accounting, lease renewals, property inspections, preparation for re-rent, handling tenant complaints, and 24-hour emergency services. All its services are easily accessible through a robust online interface that enables clients to resolve their concerns conveniently and quickly.
"I've been a part of the Wilmington real estate market for over 35 years," says Rebecca. "Working with us, you get the invaluable experience that I and the rest of my team bring to the table. Everyone here at Wilmington Realty has a specialized role to play but they also understand how to work as a team to deliver the best results for our clients. Their expertise in real estate management covers a broad swath, everything from leasing and maintenance to collections, court proceedings, accounting, and even federal fair housing laws. If you own property in New Hanover County, call us today to get in touch with the best property managers in Wilmington, NC, has to offer. We will draw in tenants and help you capitalize on your real estate investment."
Several property owners have already expressed their admiration for Rebecca and her team through dozens of positive reviews. A recent review says, "We are property owners and Wilmington Realty has been managing our apartments for over a year now. They have consistently filled our vacancies very quickly, with high-quality tenants. Their response time if assistance is needed is very timely and the team is all very friendly."
A long-time client, who resides in a different state but owns property in Wilmington, writes, "I have used Wilmington Realty for my property management for probably 30 years and I would highly recommend them. Being out of state and managing property for me would be almost impossible. Wilmington Realty's staff (Brooke and Stephanie just to name two) have been there for me when stressful situations have occurred. Always professional with well-thought-out solutions to any problem I have had. I will always be a loyal customer and appreciate all they have done for me."
Wilmington Realty's website lists all the current vacant properties that it has to offer for rent in the city and surrounding areas. The list is updated weekly, and tenants can easily schedule a showing and later submit a rental application directly from the website. Property owners are also granted access to the Owner Portal to supervise all their properties that are under the company's management.
Wilmington Realty currently serves most of New Hanover County including Wilmington, Wrightsville Beach, Downtown Wilmington, Historic District, Kings Grant, Porter's Neck, Monkey Junction, Murrayville, Ogden, Winter Park, Forest Hills, Castle Hayne, Myrtle Grove, Bayshore, and Wrightsboro, Leland in Brunswick County, and Hampstead in Pender County.
Residential and commercial property owners in Wilmington can get in touch with Wilmington Realty at (910) 799-0554 or leasing@wilmrealty.com to get started with its range of property management services.
###
For more information about Wilmington Realty Property Management, contact the company here:

Wilmington Realty Property Management
Rebecca Hall
19107990554
19107990554
1405 S 39th St, Wilmington, NC 28403