Vivace Radiofrequency Microneedling Explained By Idaho Falls Doctor
February 17, 2023 at 00:39
Center for Aesthetics in Idaho Falls is reaching out to their local community to explain what Vivace Radiofrequency Microneedling is and how it works. The Center for Aesthetics uses state-of-the-art technology to provide a wide range of non-surgical aesthetic treatment options tailored to their patient's personal needs and preferences.
Dr. Catherine Durboraw, MD founder of the Center for Aesthetics, says, "We all desire to age gracefully, and we want to keep our natural beauty intact. It is human nature to want to maintain our beauty. Still, fine lines and wrinkles are inevitable and often appear as a sign of aging. However, modern medicine can help! There is a simple and minimally-invasive treatment that can address these signs of aging without even having to disrupt your day: the Vivace Experience."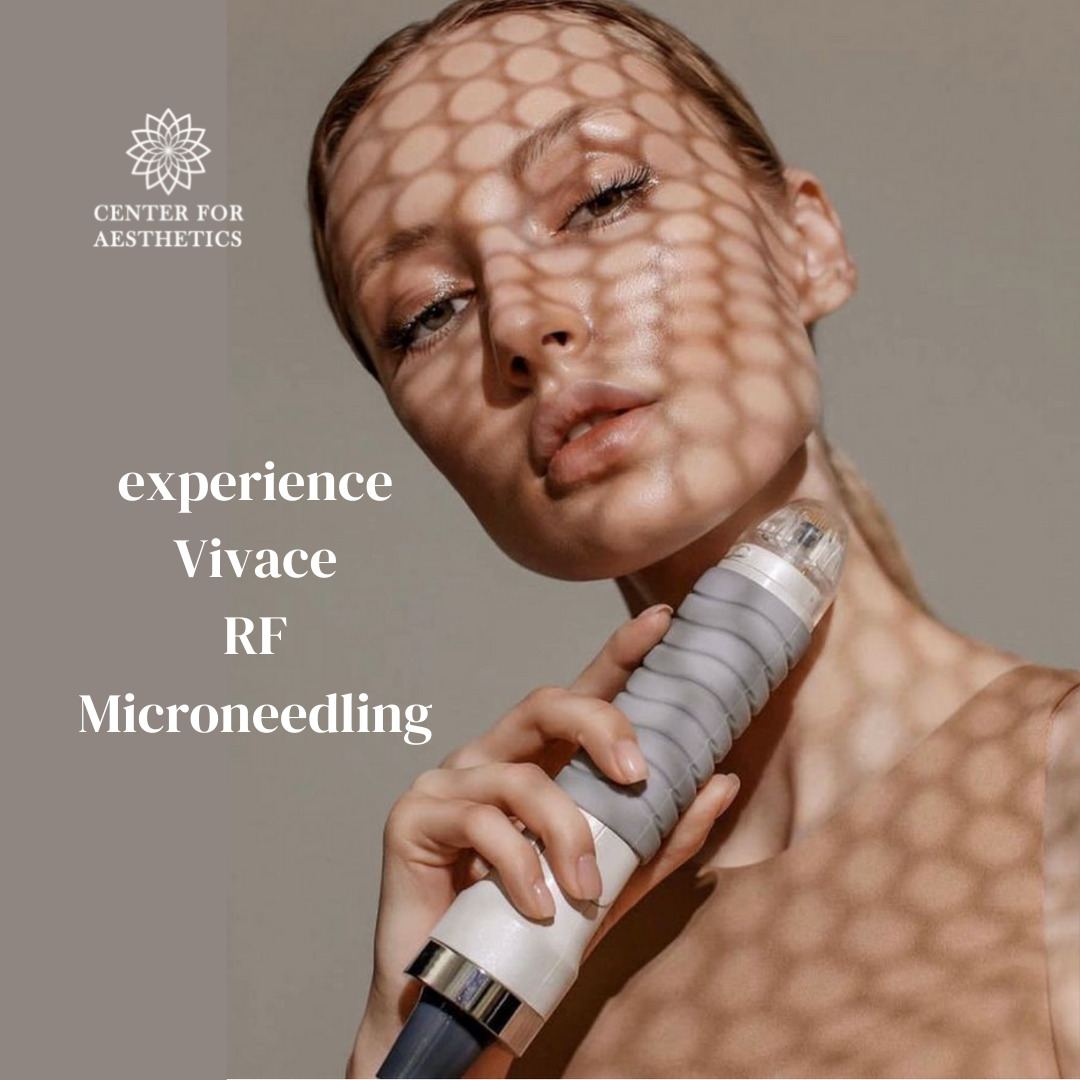 As Center for Aesthetics explains, the Vivace Experience is a revolutionary approach that combines microneedling technology with radiofrequency energy. While many may already be familiar with microneedling as a non-invasive, non-surgical option for aesthetic treatments, the Vivace Experience is a unique and advanced procedure that is able to provide superior, natural-looking results.
Vivace radiofrequency microneedling, or vivace RF microneedling, is an FDA-cleared non-surgical treatment used to improve skin laxity and reduce wrinkles. As The Center for Aesthetics Idaho Falls explains, this exceptional technique combines precision radiofrequency energy, LED light therapy, and insulated gold-tipped needles along with a specialized serum and cooling peptide mask. Vivace RF works by delivering heat energy into the deeper layers of the skin via a series of tiny micro needles.
Those undergoing the procedure can expect their treatment to start with a numbing cream being applied to the area of treatment in order to minimize any discomfort or pain. Following that, the Vivace device is passed over the skin in a careful grid pattern delivering gentle radiofrequency energy along with controlled 1.2mm to 3.0 mm deep 36G microneedles that penetrate into the upper layers of the skin, creating microscopic wounds. These micro-injuries stimulate the body's natural healing response and promote collagen production, which will then result in improved skin tone and texture — with added benefits of skin tightening.
Vivace radiofrequency has many benefits for patients who undergo the treatment. It can alleviate wrinkles and fine lines, tighten skin, minimize pore size, and improve skin tone and texture. What makes Vivace a more attractive option is that all of these results can be seen and experienced immediately, with minimal downtime and a virtually painless procedure. As the Center for Aesthetics explains, only three to four spaced-out treatments of Vivace RF microneedling are needed depending on the individual's skin condition and desired results, but only one session may be necessary for milder cases.
CFA's Aesthetic Medical Provider Lauren Lyon, PA-C, says, "If you are looking to reduce signs of aging or just want to improve the tone and texture of your skin, Vivace RF is a great option. Not only can it address hard-to-treat stretch marks or rejuvenate delicate skin of the hands, neck, and décolleté, providing dramatic results, it can even treat acne scarring, sun damage, melasma, wrinkles around the eyes, and a lot more. Even after just one treatment, you can expect to see an improvement in your skin tone, texture, and tightness, as well as a reduction of wrinkles and fine lines. Two weeks after your final treatment, you should have a noticeable improvement in the appearance of your skin."
The treatments provided by the Idaho Falls medical aesthetics clinic have earned them great praise from their patients. A long-time patient left this review, "Lauren is absolutely amazing!! I wouldn't trust anyone else. She takes the time to answer all of my questions and has always done an excellent job with perfect results! I also love Dr. D. and all of the staff there. I have found their prices to be competitive and the best overall. I simply wouldn't go anywhere else!"
More information about the full range of treatments offered by the Center for Aesthetics of Idaho Falls can be found on the clinic's website. Catherine Durboraw, MD, encourages interested parties to get in touch with the clinic via email or phone. The Center for Aesthetics also keeps its community updated on all the clinic's latest news and offers via Instagram.
###
For more information about The Center for Aesthetics Idaho Falls, contact the company here:

The Center for Aesthetics Idaho Falls
Catherine Durboraw, MD
208-529-8232
cfabeauty@gmail.com
The Center for Aesthetics
2375 E Sunnyside Rd
Idaho Falls, ID 83404