Sacramento Tree Professionals Partners with Local Sports Teams to Reduce Carbon Footprint and Plant Trees in the Community
February 28, 2023 at 13:30
Sacramento, California -
Sacramento, CA – Today, Sacramento Tree Professionals announced a new partnership with local sports teams to reduce their carbon footprint and plant trees in the community. The announcement was made at the company's 21st-anniversary celebration at its headquarters in Sacramento.
Sacramento Tree Professionals is a family-owned business in the community for 21 years. After managing thousands of trees and caring for Sacramento's parks, they are partnering with local sports teams to help further reduce their carbon footprint. The latest partnership will involve planting new trees, absorbing more CO2 from the atmosphere, and helping create a healthier environment.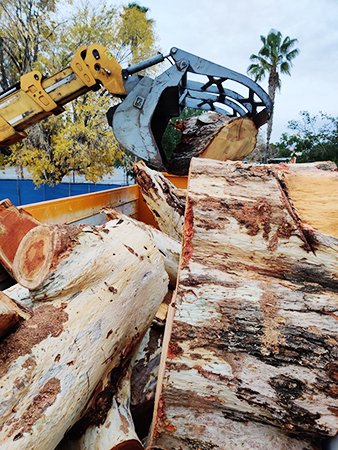 In addition, the company has promised to support local schools by offering educational opportunities in conservation and sustainability. Through this partnership, Sacramento Tree Professionals hope to make a lasting positive impact on their hometown.
At the celebration, CEO Duygu Bagdu spoke about the importance of environmental stewardship and how proud she was of her company's commitment to sustainability. "We have always taken our responsibility seriously as caretakers of nature," she said. "By partnering with local sports teams, we hope to ensure our community will remain healthy for generations."
Read this story to learn about the Sacramento Tree Professionals' recent environmental care workshop: https://www.pressadvantage.com/story/58273-sacramento-tree-professionals-hosts-community-tree-care-workshop-to-promote-environmental-awareness.
During the celebration, where Sacramento Tree Professionals announced its new partnership, guests were treated to music and refreshments, including locally sourced snacks that featured ingredients from nearby farms and ranches. At the end of the event, Bagdu thanked everyone for attending and reminded them of how important it is to protect the environment.
The partnership will allow local sports teams to offset some of their carbon emissions by partnering with Sacramento Tree Professionals and investing in tree-planting procedures organized by the company.
"We are so excited to partner with these amazing organizations and help them make a difference in our community," said Duygu Bagdu, CEO of Sacramento Tree Professionals. "It is essential that we take action to reduce our environmental impact, and this collaboration is one way to do that."
The program allows local sports teams to work directly with Sacramento Tree Professionals to identify areas of need and assist in planting trees throughout the region. In addition to helping reduce the team's carbon footprint, this effort also helps support local wildlife habitats and beautify the communities in which they play.
"We believe that taking care of the environment is everyone's responsibility, including our local sports teams," said Bagdu. "This partnership is a great way to make sure that these teams are doing their part to reduce their environmental impact while also giving back to the communities they are a part of."
As part of the agreement, Sacramento Tree Professionals will provide tree-planting services at reduced costs to participating teams. The company has also committed to hosting several events yearly where teams can bring their fans out to join them in planting trees.
"We want this partnership to be more than just about planting trees," said Bagdu. "We want to create lasting relationships between our local teams and our communities and allow people to get involved in making a positive change in their backyard."
The first event is scheduled for April 1st and will feature members from several local sports teams planting trees together across several parks in the greater Sacramento area. More information on the event will be announced in the coming weeks.
Sacramento Tree Professionals is an arborist company based in Sacramento, CA, with offices at 5815 Muldrow Rd Sacramento, CA, 95841. Homeowners can contact the company at 916-713-3925 and sales@treeservicesacramento.com.
###
For more information about Sacramento Tree Professionals, contact the company here:

Sacramento Tree Professionals
Duygu Bagdu
916-713-3925
sales@treeservicesacramento.com
5815 Muldrow Rd
Sacramento, CA, 95841