Parties Inc. Launches Interactive Website for Online Party Rental Equipment in Vancouver, WA
February 23, 2023 at 16:54
Vancouver, WA-based party rental company Parties Inc. is proud to announce the launch of its new interactive website. The website allows customers to easily book party rental equipment online, making the party planning process more convenient and efficient. Those interested in reserving party rental equipment in Vancouver, WA can view available items and make a reservation online by visiting the company's official booking website.
Parties Inc. has established a reputation for offering customers in the Vancouver region and beyond high-quality party rental products and services thanks to its more than 20 years of experience in the business. Customers will enjoy a seamless online booking experience thanks to the new interactive website, which is an exciting addition to the business's offerings.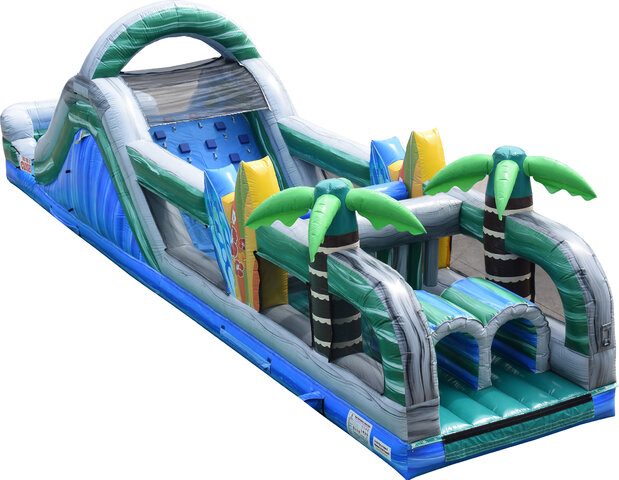 The website features a user-friendly interface that allows customers to browse and select rental equipment for their events. Customers can view photos, descriptions, and pricing information for each rental item, as well as check availability and add items to their shopping cart. The company assures users that its official online platform is securely built and safe to input any major credit card information to complete a reservation.
"Our new interactive website is designed to make the party rental booking process as easy and stress-free as possible for our customers," said Michael Hagan, owner of Parties Inc. "There's enough to deal with when planning a wedding, banquet, family reunion, or church function, so we've simplified the reservation process with our digital booking platform. With our new website, customers can quickly and easily book their rental equipment online, freeing up more time to focus on other aspects of their event planning."
In addition to its user-friendly interface, the website also includes a variety of features to enhance the online booking experience. Customers are able to view "Recently Viewed" items and shop by specific categories. Those interested in using the site to schedule a delivery can begin by clicking the blue "Order By Date" button to select their event date and times, then shop by category and add rentals to their cart.
"We want our customers to feel confident and prepared when they book rental equipment from us," said Smith. "We're available to help assist customers in ensuring they have everything they need for their event, including generators for outdoor parties and tents to adequate coverage from weather elements. It's just one of the many ways we're dedicated to making the party planning process as easy as possible for our customers."
The launch of the new interactive website is just one example of Parties Inc.'s commitment to providing exceptional customer service and top-quality rental equipment. The company is always looking for ways to improve its offerings and meet the evolving needs of its customers.
The company offers a wide range of rental equipment, including inflatables, bounce houses, water slides, interactive games, event furniture, generators, concession machines, and more. According to the company website, the staff delivers rentals to support a variety of event types, including weddings, baby showers, class reunions, birthdays, quinceaneras, school field days, community events, neighborhood BBQs, art fairs, music festivals, and more.
"Our customers are the heart of our business, and we're always looking for ways to improve and enhance their experience with us," said Smith. "We're excited about the launch of our new interactive website, and we hope it will make the party rental process more enjoyable and stress-free for our customers."
To learn more about Parties Inc. and its party rental services or to book rental equipment online, visit the company's website at partiesinc.com.
###
For more information about Parties Inc, contact the company here:

Parties Inc
Michael Hagan
(503)641-1803
michael@partiesinc.com
Vancouver
WA - Washington
98684