NurseRegistry: The Key Difference Between A Nurse And A Caregiver
Palo Alto, California based NurseRegistry is helping their community identify the difference between a nurse and a caregiver. To assist in providing information to those interested, NurseRegistry created a blog post that highlights key differences between the two.
NurseRegistry's Chief Executive Officer, Melissa Fischer says, "Every industry has its nuances, and the healthcare industry is no different. Unless you are part of the industry, it can be quite difficult to see the distinction between many things, such as different treatment plans, similar diagnoses, or even healthcare professionals. Such a concern can come up when it comes to the difference between a nurse and a caretaker. To that end, we wanted to take the time to publish a blog post that delves into the differences between these two careers."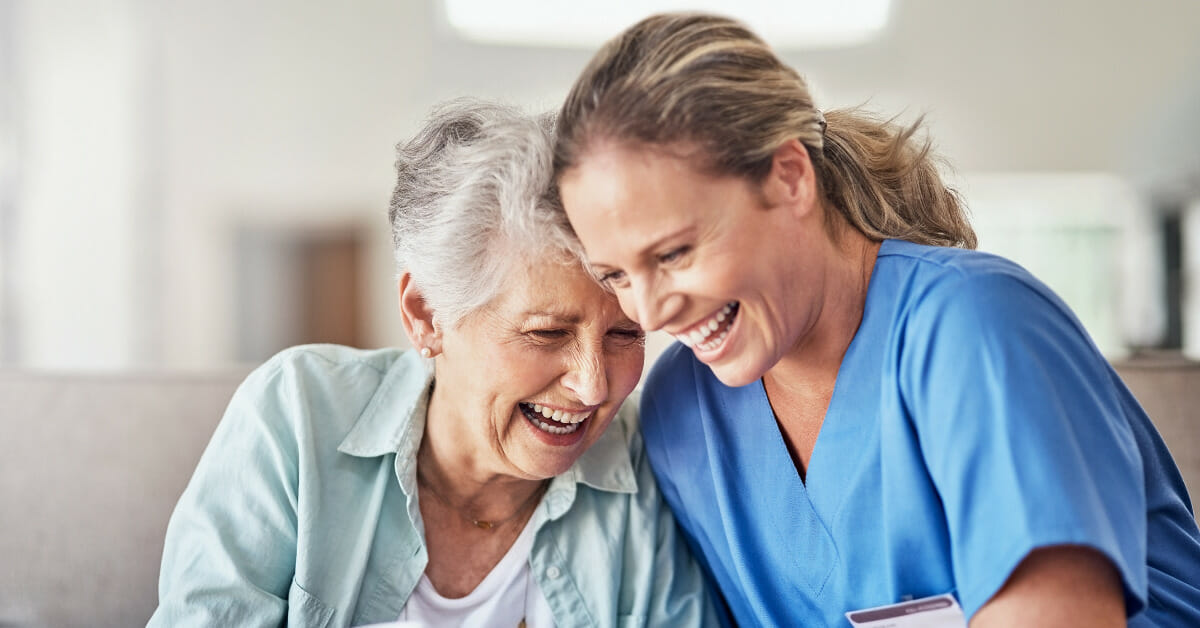 The first area where the differences between a nurse and a caregiver become apparent is their respective duties and responsibilities. The most important distinction, according to NurseRegistry, is the fact that a caregiver does not perform any medical duties for their clients. Caregivers provide assistance in a variety of other tasks, such as dressing, cooking, cleaning, hygiene, and even running errands and adding a touch of companionship and assistance in the day-to-day life of their client (without offering explicit medical care). On the other hand, licensed and certified nurses can accomplish all of a caregiver's tasks as well as provide medical care on top of it. While they cannot diagnose or perform any particular treatments without a physician, nurses can still measure a patient's vitals and provide medication management, wound care, and hospice care.
There is also a difference in how nurses and caregivers are trained and educated. While training is often subject to specific states, caregivers require about 40 hours of training that involves first aid skills and how to successfully perform CPR, in addition to learning safety protocols that protect their patients during daily tasks, such as walking, bathing, and eating. However, both Registered Nurses (RN) and Licensed Vocational Nurses (LVN) must go through years of extensive training and certification to provide expert medical care. Additionally, after completing the initial training and certification, they must also recertify their license every two years.
There are also key differences in the work opportunities available for nurses and caregivers. As NurseRegistry explains in its blog post, caregivers more often than not find themselves working in clients' homes where they can provide the non-medical assistance that these patients need — particularly the senior population — and help with activities of daily living (ADLs) such as walking, cleaning, bathing, and eating. It is quite the opposite for registered nurses.
They explain that RNs and LVNs may work in: hospitals, skilled nursing facilities/nursing homes, hospice centers, surgery centers, eating disorder centers, drug and alcohol rehab facilities, schools, psychiatric facilities, infusion pharmacies, and also client homes. Due to being able to provide medical care and the additional education and training, nurses have significantly more work opportunities than caregivers, especially per diem nurses.
These are just the basic differences between a nurse and a caregiver. While discussing the ways in which nurses and caregivers differ when it comes to their respective job duties, their formal training and education, and work opportunities is a start, there is a lot more that must be considered. The full blog post, which can be found on NurseRegistry's website, goes into a lot more detail, discussing further nuances when it comes to nurses and caregivers. Read the full article here: https://www.nurseregistry.com/blog/difference-between-a-nurse-and-a-caregiver/.
NurseRegistry is a nurse staffing agency that staffs private clients and medical facilities with RNs and LVNs in California. The company's team takes the time to match clients and facilities with nurses that are uniquely qualified to fit their needs, medical care, and treatment.
Whether a situation calls for a private nurse for convenient care at home or reliable nursing staff for shift scheduling, NurseRegistry is dedicated to ensuring that their clients are able to find the professional help they need. With over 500 nurses, NurseRegistry is confident that they can fill the majority of staffing requests for both long-term placements and short-term placements.
Those who wish to learn more about NurseRegistry in Palo Alto and the full range of services provided by the company can visit their website to get started. NurseRegistry encourages interested parties to get in touch with a representative via email or phone for more information.
###
For more information about NurseRegistry - Palo Alto, contact the company here:

NurseRegistry - Palo Alto
Katarina Livaskani
(650) 462-1001
marketing@nurseregistry.com
125 University Ave Suite 260, Palo Alto, CA 94301