Niagara Portable Toilets Offers Services Throughout The Niagara Region
September 02, 2022 at 16:06
Niagara Portable Toilets, based in Allanburg, ON, is pleased to share that they are offering a wide selection of portable toilets for the Niagara Region. This includes St.Catharines, Niagara Falls, Niagara on the Lake, Virgil, Welland, Fort Erie, Port Colborne, Fonthill, Pelham, Vineland, Beamsville and Grimsby. The company is a full-service portable washroom supplier, and their inventory includes every unit a customer may need, from the most basic model to those with sinks. Learn more here: https://www.niagaraportabletoilets.ca/.

The company supplies portable toilets for construction sites, sporting events, beach, pool or lawn parties, weddings, golf tournaments, special events, horse shows, fairs and carnivals, benefits and galas and any other gathering where indoor facilities are unavailable. Customers who are unsure of what model they may need are encouraged to get in touch with the team at Niagara Portable Toilets. With a few quick questions, the team can help the customer learn what type of service they will require. The team will also provide a quote for the customer's next job site or event. They take pride in their ability to cater their services to meet every customer's needs and exceed their expectations.
One notable option a customer may choose is the Regular Toilet + Sanitizer, which has 48" L x 48" W x 92" H dimensions and can be rented anywhere from 1 day to 4 weeks. A weekly cleaning is a part of the package, but extra cleaning services can be added on. The Flush Toilet + Sanitizer option and the Flush Toilet + Sink option come with similar dimensions, rental durations and cleaning facilities.

The convenience of a portable restroom is its main advantage. Having access to a portable toilet is quite helpful while going to an event or camping. When guests or workers have no need to be concerned about where to put human waste, the environment is cleaner. Compared to regular restrooms, portable toilets are designed to use less water as well. These toilets are designed to avoid leaks and excessive water use while still performing their fundamental duty of offering a hygienic and comfortable restroom. They do not require a significant amount of maintenance and are designed to be portable. All of Niagara Portable Toilets' package options are designed to be simple to transport and maintain. Before installing portable restrooms in a location, a small amount of construction must be done, but the company assures that loud noises rarely occur during installation. The plumbing in portable toilets is different from that in regular bathrooms, and flushing the toilets makes less noise. Portable restrooms reduce noise pollution and also aid in environmental cleanliness.

Portable restrooms are available everywhere; they are not only present at construction sites, parks and events. Additionally, no one requires authorization to use them. They are simpler to move and store than conventional toilets (since they are smaller). They take up less room and cost less to maintain due to their conservative build. If human waste has to be removed in a remote area and there are no other sanitation options, a portable toilet is a great option. Similarly, in areas where access to a sewage line could be difficult, portable toilets offer a much-needed service while lowering the risk of environmental pollution. Portable restrooms offer customers who are away from home a first-rate experience in addition to being environmentally beneficial. In many cases, a portable restroom is the only option for people traveling outside their homes.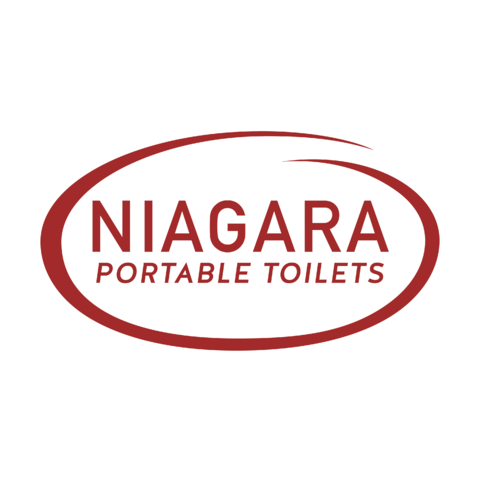 Customers whose project site is beyond the usual radius serviced by Niagara Portable Toilets may have their needs met by calling the team directly. The company frequently delivers units even farther out, and special accommodations can usually be made to suit both the customer's project and their budget. Learn more here: https://goo.gl/maps/UYEu7hV2PKKhEUPW6

The company's portable toilets are thoughtfully constructed and furnished to satisfy user requirements and provide visitors with the comfort they need. Portable, mobile restrooms can be customized as well, and they are ideal for parties and weddings (since their interior decor can be readily changed to meet particular themes and offer a personal touch). To learn more about the services offered by Niagara Portable Toilets, customers may visit the company's official website. The team can also be contacted via phone or email for any further inquiries.
###
For more information about Niagara Portable Toilets, contact the company here:

Niagara Portable Toilets
Richard Roessner
(289) 273-9333
niagaraportabletoilets@gmail.com
1900 Allanport Rd Unit #9, Allanburg ON L0S 1A0