Best Barcelona Restaurants: Where To Eat In 2023
February 22, 2023 at 16:56
Catalonia, Spain based Maná 75 has published a series of articles that aim to help travelers and food enthusiasts find the best spots to eat in the city of Barcelona. As a restaurant that is beloved by locals and tourists alike, Maná 75 knows exactly what it takes to offer patrons an amazing culinary experience, and the team's expertise is evident throughout these articles. See more here: https://mana75.es/en/best-restaurants-barcelona/.
"We know how hard it can be to decide where to eat in the Catalan capital," says one article, "so we made a list of the Best Restaurants in Barcelona in 2023. We chose the best restaurants in Ciudad Condal based on their Google and TripAdvisor reviews, our local friends' opinions, how many times the restaurants were mentioned in Forbes magazine, and/or if they were given a Michelin star."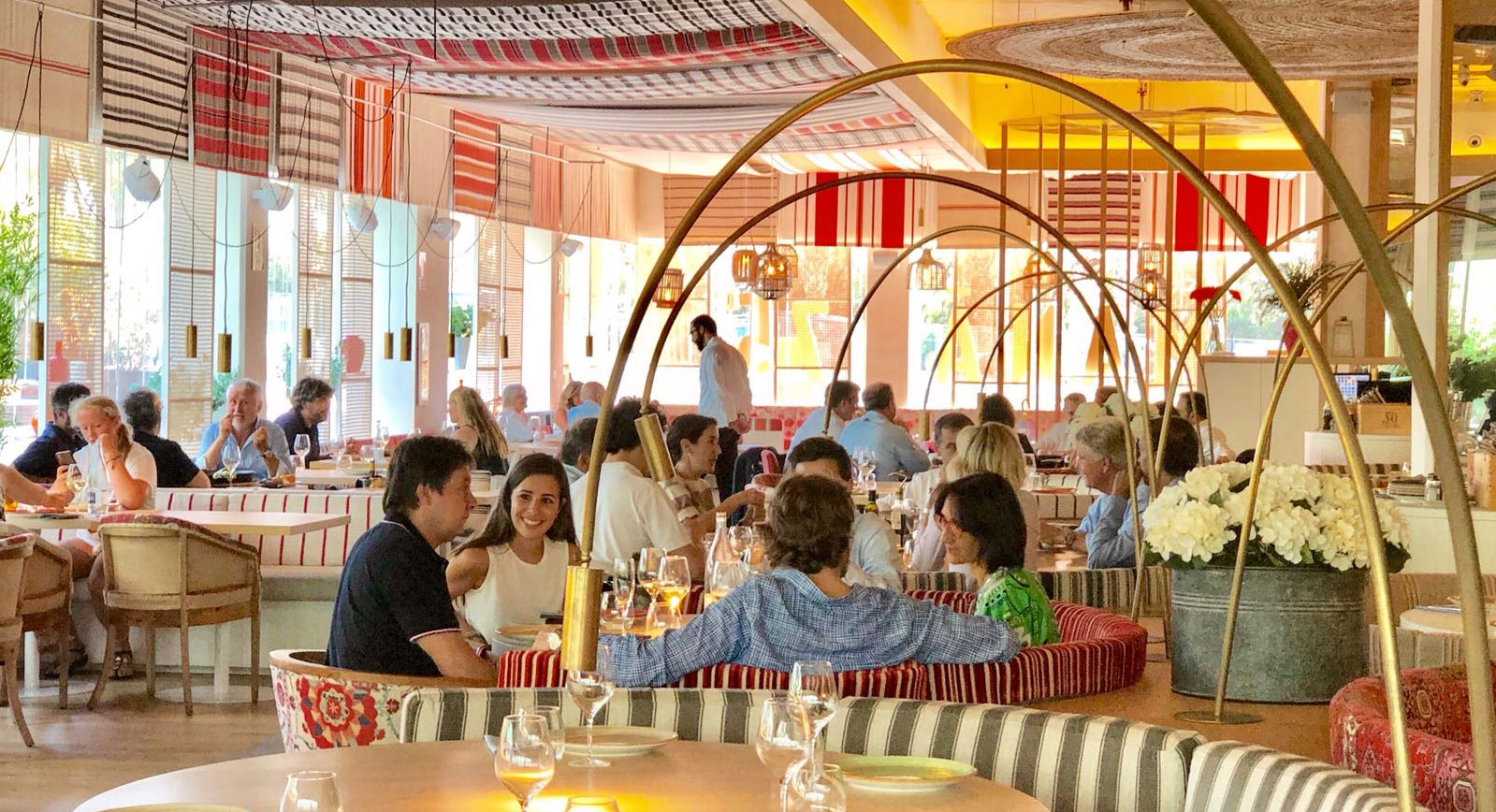 Notably, the articles' objective is not simply to share which places offer the most delicious food. Barcelona is a city that is teeming with rich cultural experiences, and given that any region's food is often a portrait of its heritage, the team feels that it is important for a culinary experience to include the best of what Barcelona has to offer. Food is an important aspect of this, but it is by no means the sole factor, and the articles' recommendations reflect this. Further, the articles all recommend that readers consider what they are looking for (and would most enjoy) prior to making their decision. If all else fails, of course, they are welcome to visit all of the articles' recommended locations to judge for themselves.
Those looking for a modern, yet timeless aesthetic that is not too hard on the wallet, for instance, may enjoy a visit to Vinitus, which one article describes as 'lovely and relatively inexpensive.' This restaurant actually has two locations in Barcelona, located on Calle Aragón and on Calle Consell de Cent. Whichever one a patron chooses to visit, however, they can rest assured that they will be able to enjoy what many agree is the best value for money in the city. Its cuisine includes a range of Mediterranean and Catalan dishes as well as a variety of Tapas. It offers both vegan and gluten-free options and tends to stay open late as well, so couples and casual explorers may enjoy a late evening lounge on its beautiful terrace.
Conversely, some may prefer to go somewhere that delivers an authentic Barcelonian experience, and few achieve this as elegantly as the restaurant of Can Sardi. Maná 75 says in one article, "While La Barceloneta is home to a large number of restaurants, not all of them adhere to the traditional decor and cuisine of the neighborhood. Can Sardi is one of those dive bars/restaurants that stands out because of its endearing atmosphere and knowledgeable staff on the cuisines of Catalonia and Sardinia. The fresh pasta, seafood, and shellfish are the main attractions of this eatery, making this a staple of the region." Can Sardi is located at Carrer de Pepe Rubianes, 25, Barcelona. See more here: https://mana75.es/en/best-restaurants-barceloneta/.
Maná 75 goes on to comment that each restaurant featured in their articles was partially selected for their ability to offer a unique experience. With so much healthy competition in the region, it takes a truly dedicated team and vision to stand apart. Some locations focus on their food, others engage all the senses with a carefully curated interior atmosphere and some others even have live performances. An excellent example of the latter is Fismuler, located in Carrer del Rec Comtal, 17, 08003 Barcelona. This restaurant is favored by couples and groups alike, and it is notable for the live music that accompanies most meals. The expansive dining area offers patrons a striking venue to enjoy a variety of meat, fish, and vegan alternatives.
Maná 75 is itself no stranger to competition, and the restaurant is widely considered to be one of the best places to eat paella in all of Barcelona. Its menu of high-quality, traditional Spanish dishes includes seafood, shellfish, rice dishes, and tapas, and its Mediterranean aesthetic is supported by a tranquil garden as well as a beautiful terrace. Patrons are welcome to stop by and make the most of everything the restaurant has to offer, and few places offer as unique or as unforgettable an experience as Maná 75. Situated at Passeig de Joan de Borbó, 101, Barcelona, this restaurant also features an open kitchen and live music. Since it is open throughout the week, patrons are always welcome. See more here: https://mana75.es/en/places-where-to-eat-in-barcelona/.
These articles provide a great deal of insight into a variety of locations, and while Maná 75 considers itself the strongest contender, the team has made sure that readers have everything they need to make a decision regarding all the other restaurants as well. Should anyone wish to see Maná 75 for themselves, however, they can call or email to make a reservation. Bookings can also be made online.
###
For more information about Maná 75, contact the company here:

Maná 75
Zhanna Komarova
+34938326415
hellomintto@gmail.com
Pg. de Joan de Borbó, 101, 08039 Barcelona